The Indie Spectrum Christmas box
$

53.00
Sold out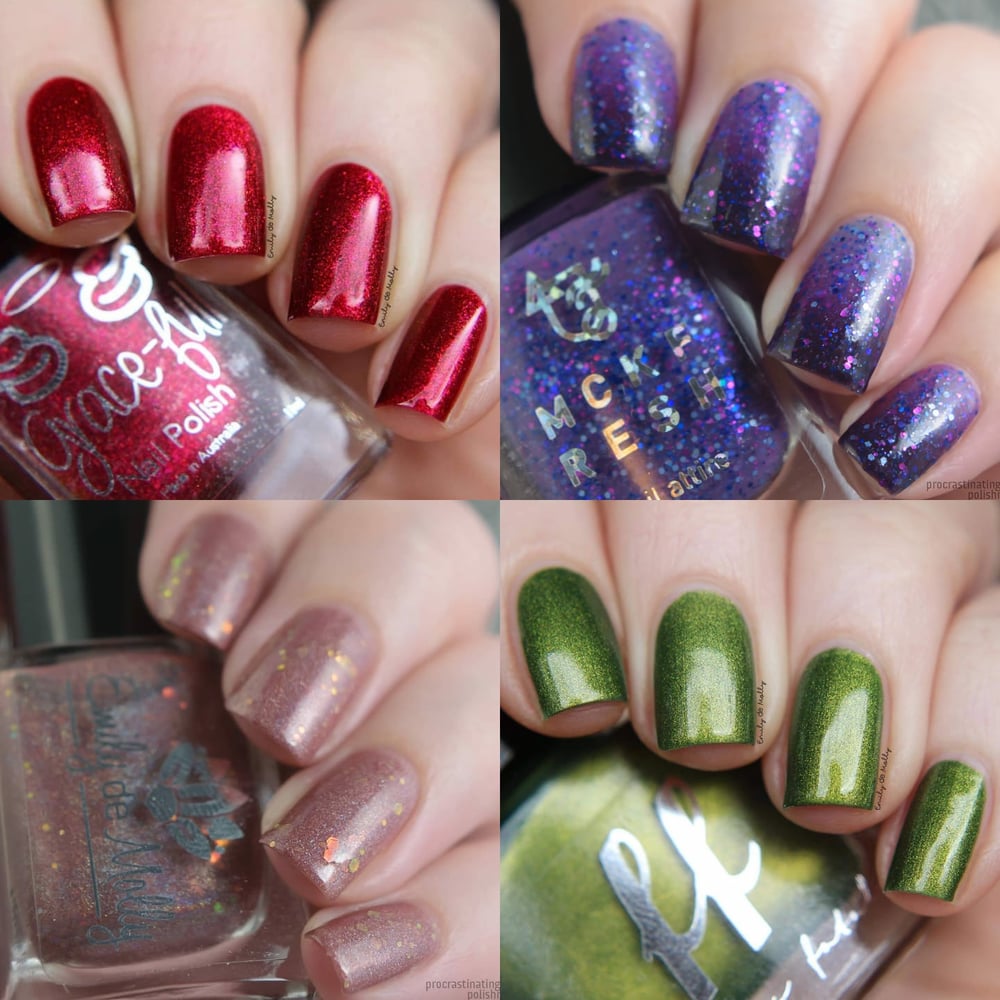 Welcome to The Indie Spectrum Australian indie box. Grace-full Nail Polish and Emily de Molly are excited to be bringing an Australian made indie box back to the market. Each box includes four exclusive polishes made by Indie polish makers. For this month we have;
Emily de Molly
Name:Baubles And Bling
Description: a light brown holo with orange to green shifting iridescent glitters.
Mckfresh Nail Attire
Name: Lights & Love
Description: Periwinkle-purple-almost black thermal. Pops of fuschia, sapphire & periwinkle glitters, highlights of iridescence.
Femme Fatale
Name: Peace Love Joy
Description: a forest green base with golden overlay
Grace-full Nail Polish
Name: Holly Berries
Description: a berry red with aurora shimmer that flashes pink and gold
Please note this box is a preorder and will not start shipping until the first week of December. If purchasing internationally please be aware that we first have to ship our collection to the US through a dangerous goods courier. It will then be shipped from the warehouse to its final destination. We also won't be including the cardboard box in international orders to keep shipping costs down for you.