The Indie Spectrum Christmas 2019 box
$

53.00
Sold out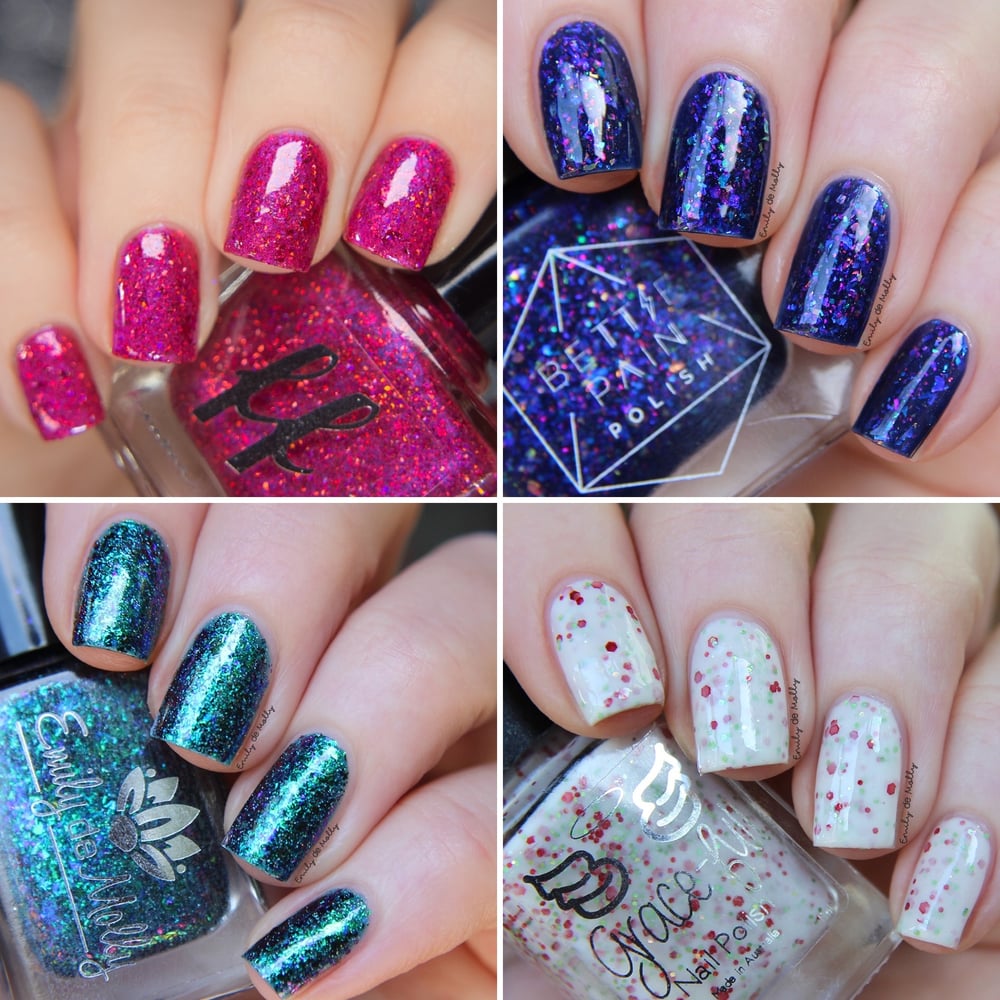 Grace-full Nail Polish and Emily de Molly are excited to bring you the Christmas Australian Indie polish box called The Indie Spectrum. This box has been inspired by Christmas which has been so much fun to make. Our guest makers for this box are Femme Fatale and Betty Paine. The box is a pre-order and will go on sale on the 28th November 8pm AEDT to the 2nd December 8pm AEDT.
Femme Fatale- Tinsel and Trinkets
This polish has a cherry pink sheer base, blue glow, and assorted red holo and metallic glitters/shards
EmilydeMolly- Hidden Meaning - A teal green base filled with green to purple shifting chrome flakes, blue iridescent flakes and a small amount of silver holographic flakes.
Bettie Pain- Silent Night - a blackened blue jelly filled with opalescent purple, blue, pink, gold and red flakies.
Grace-full Nail Polish - White crelly with red holo microglitter, cherry red matte glitter and lime holo microglitter
Please note this box is a preorder and will take between 3-4 weeks to arrive.
Australian postage is only $3 AUD
International buyers
If purchasing internationally please be aware that we first have to ship our collection to the US through a dangerous goods courier. It will then be shipped from the warehouse to its final destination. We also won't be including the cardboard box in international orders to keep shipping costs down for you. As we have to cover costs of shipping this way we are keeping the price of the box as compettitve as we can.